Penrith Council has awarded contracts on seven upgrade tenders. But only three are local. See the costs and companies here.
A Penrith councillor has criticised council for not awarding tenders for upgrades across the city to local companies.
The council will spend more than $6.4 million for a series of upgrade projects around the city.
The bill is split between seven jobs, with the most expensive job of $3,488,870 to install a synthetic turf playing field at Jamison Park.
Only three of the seven jobs have been given to Penrith companies.
A debate broke out at Monday night's council meeting as Liberal Councillor Bernard Bratusa asked why more Penrith companies were not selected to do the jobs.
Cr Bratusa said more needed to be done to support Penrith companies, highlighting that Jamisontown based HIX Group wasn't awarded two of the contracts.
"We need to be looking at these tenders in a detailed sense in terms of expertise, and the contribution made to the people of the city," he said.
"The HIX Group has multiple businesses, most of their workforce lives in the city, and they sponsor local organisations and sporting groups.
"We need to be fostering the relationships for local businesses and people."
However, independent Councillor Marcus Cornish said it was more important to take care of ratepayers by choosing the cheapest tender, regardless of company.
"We need to get the best result for the ratepayers," he said.
"People want value for money."
Penrith's Coverit Building Group Pty Ltd won the $782,650 contract to refurbish neighbourhood centres in Werrington Downs and Colyton.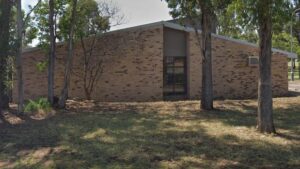 Werrington Downs Neighbourhood Centre (pictured)
Coverit also won a $326,616 contract to build additional changerooms and wash facilities at Mulgoa Rise.
Cranebrook Constructions won the $442,984 contract to build changerooms, storerooms and a new public toilet at Rance Oval, Werrington.
A Seven Hills company, Jaydub Electrical, will install lighting at both Leonay Sports Field and The Kingsway Sporting Fields at a combined cost of $905,359.
The $3.49 million Jamison Park contract has been awarded to Victorian company Tuff Group Holdings.
The final $325,799 contract to refurbish Mulgoa Hall was awarded to Riverstone company Rogers Construction Group.
Daily Telegraph – Published on Feb 26, 2020